APO Group Launches Charity Fund to Support Children's Health at K Hospital
We are thrilled to announce the launch of APO Group's charity fund to support the children of K hospital! At APO Group, we believe in making a positive impact in the world, and we are proud to be partnering with this incredible organization to help children who are facing medical challenges.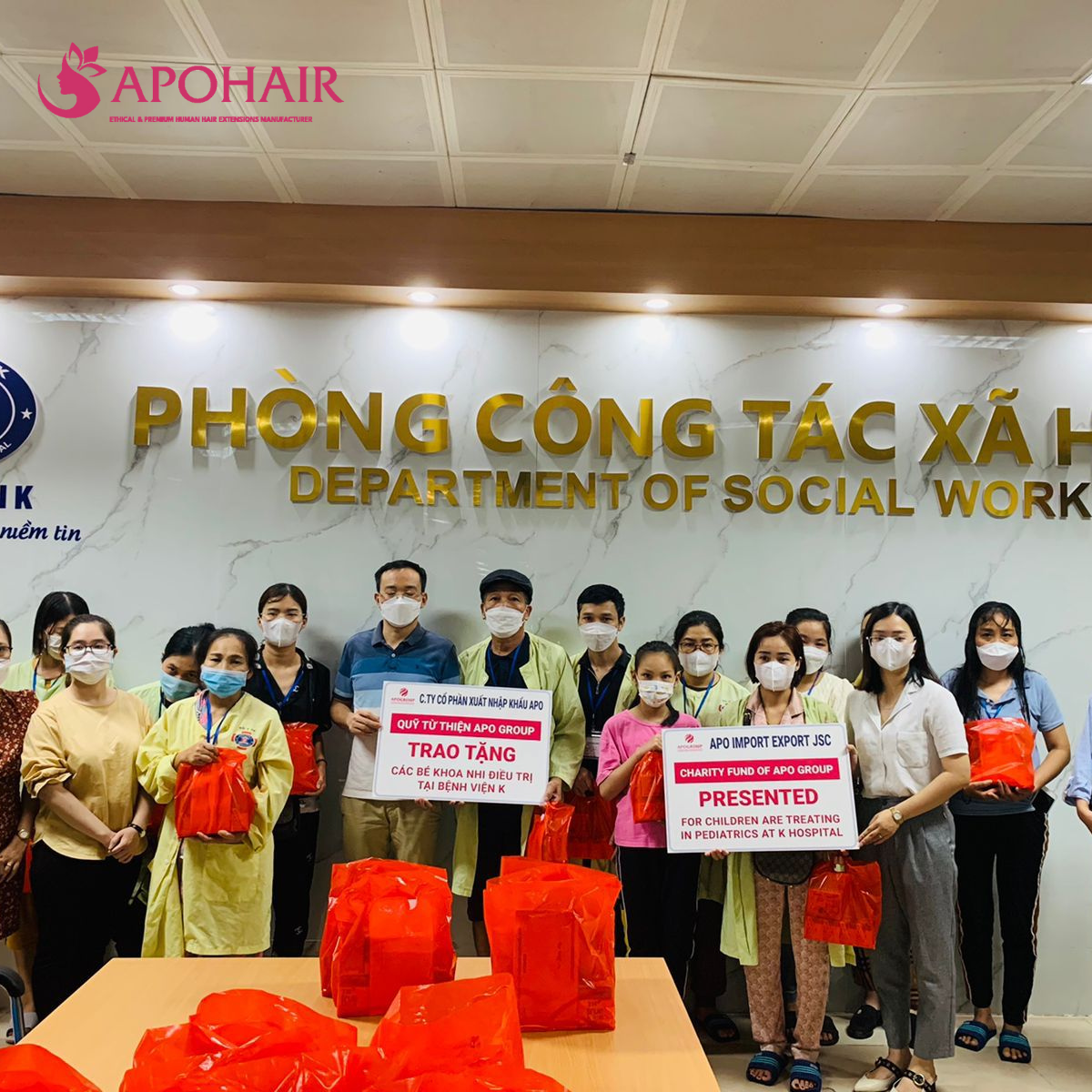 K hospital is a leading children's hospital that provides critical care to children in Vietnam. They have a dedicated team of doctors and medical professionals who work tirelessly to provide the best possible care to their patients. However, they face significant challenges in providing the necessary resources to ensure that all children receive the care they need.
Not only provide the best services and products for customers, but we also take care of charity activities to help our community. Through our charity fund, we aim to provide much-needed resources and support to these young patients and their families. This includes funding for medical equipment, medicines, and other essential supplies, as well as support for research and development of new treatments and therapies.
We believe that every child deserves access to quality healthcare, regardless of their circumstances. By working with K hospital, we are helping to ensure that children receive the care they need to overcome their medical challenges and live healthy, happy lives.
Thank you for your support and for joining us in this important mission. Let's work together to make a difference in the lives of these amazing children!