Unlocking Elegance: Demystifying Lace Closure & Frontal by Apohair
In the world of hair extensions, two products have emerged as game-changers for achieving stunning, natural-looking hairstyles: lace closure & frontal. As a leading brand in the hair industry, Apohair is here to unravel the mysteries surrounding these hair accessories. In this comprehensive guide, we'll delve into the intricacies of lace closures and lace frontals, exploring their unique features, benefits, and how to select the perfect option for your signature style.
Lace closure & frontal: Which one is better?
Mastering Lace Closures – Your Gateway to Flawlessness
A lace closure is a hair accessory used in the world of hair extensions. It's a small piece of lace material with hair strands attached, designed to be installed at the crown or front of the scalp to create a natural-looking hairline. Lace closures offer a seamless and realistic appearance, allowing for various parting styles and protecting the wearer's natural hair.
Lace closures have redefined how we approach hair extensions, offering an elegant solution for achieving seamless and natural-looking hairstyles. These versatile hairpieces are designed to close off a weave or installation, ensuring a realistic finish. Here's why Apohair's lace closures stand out:
1. Versatility Beyond Limits:
Apohair's lace closures come in various sizes, ranging from 4×4 inches to 5×5 inches. This versatility allows you to experiment with different parting styles, creating the illusion of hair growing directly from your scalp.
2. Realism Redefined:
Our lace closures feature a meticulously crafted lace material that mirrors the appearance of the scalp. This seamless blend enhances the overall authenticity of your hairstyle.
3. Safeguarding Your Tresses:
Beyond beauty, Apohair's lace closures offer a protective barrier between your natural hair and external factors like heat, styling products, and environmental elements.
4. Effortless Elegance:
Maintaining your Apohair lace closure is a breeze. With minimal maintenance requirements, you can flaunt your stunning style without hassle.
Read more: https://apohair.com/how-to-sew-in-with-closure/
Elevating Glamour with Apohair's Lace Frontals
A lace frontal is a larger hairpiece used in hair extensions that covers the entire front hairline from ear to ear. It's made with a piece of lace material and hair strands attached, providing a realistic hairline and allowing for versatile styling, including off-the-face styles like updos and ponytails. Lace frontals offer a broader area for parting and styling, making them a popular choice for those looking to achieve a more comprehensive and natural-looking hairstyle.
For those seeking the pinnacle of hair extensions elegance, Apohair's lace frontals provide an unparalleled experience. Covering the entire front hairline from ear to ear, these masterpieces redefine styling possibilities:
1. A Natural Entrancement:
Apohair's lace frontals are crafted to deliver an even more realistic hairline. This translates to off-the-face styles like updos and high ponytails that exude natural charm.
2. Amplify Volume and Lusciousness:
With our lace frontals, you have the power to craft a voluminous look. The expansive parting area lends an illusion of fuller locks, adding a touch of luxurious allure.
3. The Art of Versatility:
Apohair's lace frontals grant you the freedom to experiment with diverse hairstyles. Whether you favor center parts, side parts, or charming baby hairs, your creativity knows no bounds.
4. Unveiling Confidence:
These frontals not only enhance beauty but also extend a confident embrace to those experiencing hair loss or thinning along the hairline.
The Decision: Lace Closure or Lace Frontal?
When mentioning lace closure & frontal, it's important to make a decision to choose between them. Choosing between a lace closure and a lace frontal is a pivotal step in crafting your perfect hairstyle. Each option offers a unique set of advantages, catering to different styling preferences and individual needs. Let's delve deeper into the considerations that can guide your decision:
1. Your Signature Look:
Are you someone who loves flaunting high ponytails, elegant updos, or styles that require hair to be pulled back? If so, Apohair's lace frontals are your go-to choice. The expansive coverage they provide along the front hairline ensures that your chosen look appears seamless and natural, enabling you to express your signature style with utmost confidence.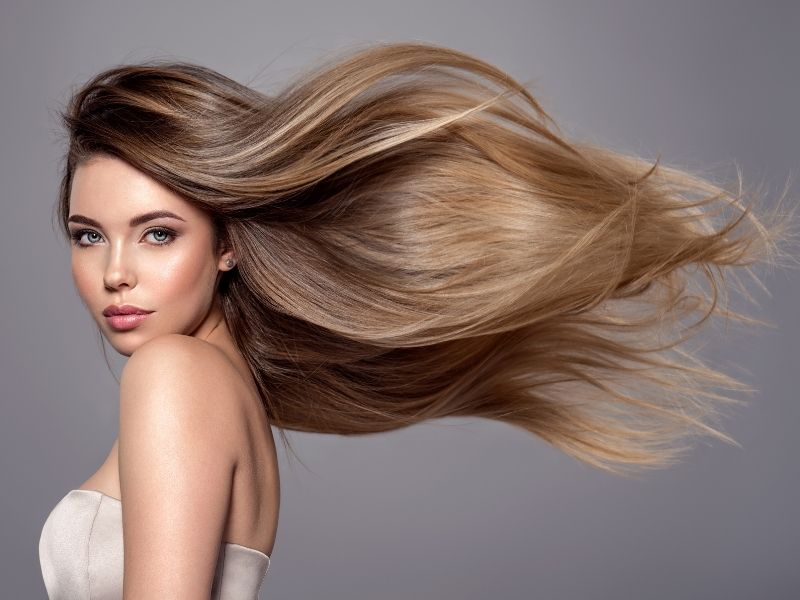 2. Versatile Parting:
For those who relish experimenting with various parting styles and directions, lace frontals offer an unparalleled canvas. The larger expanse of lace allows for multiple parting options, giving you the freedom to switch up your style on a whim. Whether you prefer a center part, a deep side part, or any other creative variation, lace frontals provide the ideal platform to showcase your versatility.
3. Streamlined Elegance:
If your lifestyle leans towards simplicity without compromising on elegance, Apohair's lace closures fit the bill. These smaller yet equally impactful pieces offer a straightforward installation process and minimal maintenance requirements. If you're seeking a refined and hassle-free approach to enhancing your hair's allure, lace closures provide the perfect balance of elegance and ease.
4. Budget Considerations:
While both lace closures and lace frontals deliver exquisite results, it's essential to consider your budget. Due to their larger coverage area and increased intricacy, lace frontals are generally priced slightly higher than lace closures. Factor in your budgetary preferences when making your decision, ensuring that your chosen option aligns seamlessly with your financial considerations.
Related Topic: Frontal vs Closure – What Are Their Differences? Which Is Better?
Lace Closure or Lace Frontal?
Navigating between the choice of a lace closure and a lace frontal involves a nuanced understanding of the features they offer, including their respective sizes. Apohair recognizes that the dimensions of these hair accessories play a significant role in tailoring your desired look. Here's an in-depth exploration of the sizes available for each option:
Lace Closure: Versatile Precision
Apohair's lace closures are available in two standard sizes: 4×4 inches and 5×5 inches. These compact yet impactful dimensions enable you to achieve a seamless finish at the crown or front of your scalp. Additionally, our lace closures come in a range of lengths, spanning from 10 inches to 22 inches. This diversity in length caters to your desired volume and styling preferences, allowing you to experiment with various looks while maintaining a polished, realistic appearance.
Lace Frontal: Expansive Creativity
For those seeking a broader canvas for their hairstyling visions, Apohair's lace frontals are available in two primary sizes: 13×4 inches and 13×6 inches. The generous dimensions of these frontals extend from ear to ear, encompassing the entire front hairline. Similar to our lace closures, lace frontals also offer a versatile range of lengths, ranging from 10 inches to 22 inches. This assortment empowers you to explore voluminous updos, intricate parting styles, and diverse hair arrangements that exemplify your personal flair.
Incorporating Sizes into Your Decision
When deliberating between a lace closure and a lace frontal, it's important to factor in the sizes that align with your styling aspirations. If you're drawn to precise elegance and minimalism, a lace closure in 4×4 or 5×5 inches could be your perfect match. On the other hand, if your vision encompasses dynamic versatility and the allure of sweeping hairstyles, a lace frontal in 13×4 or 13×6 inches might be your ideal companion.
Conclusion: 
Apohair understands that beauty is an art form, and lace closure & frontal are the brushes that transform your canvas into a masterpiece. With our unmatched craftsmanship and commitment to excellence, you can embrace the allure of these accessories confidently. The decision between lace closures and lace frontals ultimately reflects your style philosophy, and Apohair stands ready to provide the elegance you seek. Elevate your elegance with Apohair's lace closures and lace frontals – where beauty knows no limits.