Realistic Wigs
Styling hair is cool, yet it ain't easy spending days struggling with straightening, curling, dying and stuff. That's why hair extensions are created, and obviously, it'd be a huge mistake if we're not talking about the wigs – one of the most powerful saviors for your constant battle with your natural hair. Traditional wigs, however, are rather on the "fake" side that they won't hold nearly as much appeal as you may want. Lucky for you, today we're giving you some info for the realistic wigs hairstyles that you may find of great help later on. 
1. What're Wigs?
Up to this point, the wigs have already been marketed all over the place – they're ubiquitous! Wigs, traditionally, were made from horsehair, human hair, wool, feathers, or synthetic materials. As wig use has evolved over the years, so has the industry which now largely caters to those that choose to use wigs as a cosmetic everyday accessory. Wigs are one of the best ways to get your creativity on your hair while doing little damage on it. Whether you're looking for a night out makeover, or you're planning to add some extensions to your daily beauty routine, wig options are virtually endless. 
2. Synthetic vs. Human Hair Wigs
Synthetic hair is made from acrylic or nylon fibers, whereas natural hair can be human hair or human hair mixed with animal hair. 
The human hair wig, on the other hand, is usually the highest quality hair, but only when details of construction and processing are taken into account. A human hair wig can last up to 5 years, as long as you take great care of it. What's more, human hair can be styled with heat and often have a more natural look, therefore tend to be more expensive.
SEE MORE: Tomi Lahren no Makeup
SEE MORE: SSSniperwolf no Makeup 
SEE MORE: Emiru no Makeup
SEE MORE: Thickness of  human hair
SEE MORE: Taylor Swift no makeup
Another thing that makes the human hair wigs superior in comparison to their synthetic counterparts is that the human hairs are more versatile. Besides, it's no secret that they can be dyed different colors (permanent and semi-permanent) and styled with various forms of heat. Meanwhile, for the synthetic wigs, heat styling could be disastrous. 
3. Production Methods for Realistic Wigs:
The 2 most popular methods of producing a wig are hand-tied and machine-made.
For the hand-tied wig, individual strands are attached to the wig cap by hands. This process can be super labor-intensive but yields more natural results, since hairs will all flow in the same direction and will be less liable to tangling. Hand-tied wigs allow the hair to be styled more without much effort and also parted in different ways. 
Be that as it may, the hand-tied wigs can be costly due to the limited number of the labor forces. A cheaper option is wigs made by a machine that sews the hair into a cap or nylon strips. While natural hair wigs can either be hand-tied or machine-made, synthetic wigs are usually latter. When tied by a machine, human hairs are processed with chemicals to dissolve the outer cortex. However, this also means a less-than-ideal texture. As a result, physically, hand-tied wigs should move more naturally, as they're also known as the realistic wigs. If you part the hair and look closely, you should be able to see the long tracks of the machine-made wigs.
4. Realistic Wig Hairstyles
#1 Blunt Asymmetrical Bob
This is definitely one of our picks for realistic wig hairstyle, especially when you want a short lock without having to get rid of your natural hair length. All you need to do is put it on and go! The hairdo is not only effortless but also super up-to-date. Try this and we sure you'll definitely be blown away.
#2 Wavy Lob
How about ditching your bangs and get a new look? Imagine sporting a wavy lob wig with a side part – it'd be eye-pleasing we assume.
#3 Deep Wavy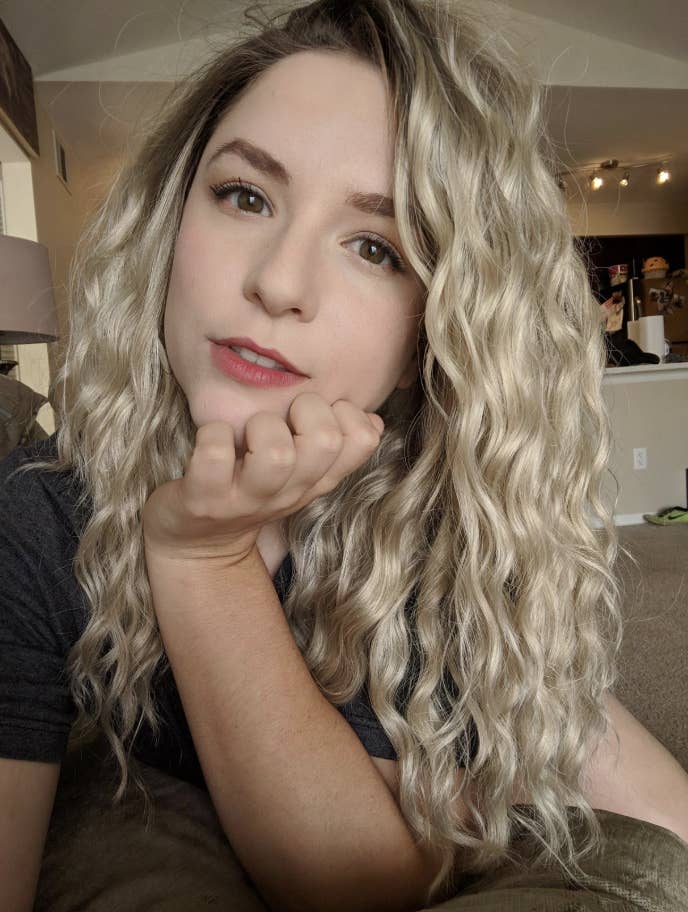 Adding some texture isn't a bad idea, if not to say perfect. Having a blonde deep wavy wig would definitely light up your day. Believe us, you won't know how realistic the wig is – they're soft, tangle-free and extra voluminous. 
#4 Pixie Wig
It's unique; it's inexpensive; it's the pixie wig. Get yourself a makeover by having a set of pixie wig. As you might not want to cut your hair yet need something fresh for the ends of the months, the pixie wigs are the best choice you can go for. 
#5 Beach Wavy
Who wouldn't love a mermaid-like hairdo? Thanks to the beach wavy realistic wig, you can now be wearing any hairstyles to your fancy without worrying heat styling can damage your hair. Besides, why need to bother struggling to comb your own hair when you've already had your own realistic wig? 
5. APO Hair's Wigs
APO Hair's wigs are made of 100% Vietnamese Remy hair. The hair is designed without any chemicals or synthetic. Also, the wig is created in a large range of texture, length and in any colors. From wavy to straight, dark to light shade or even trendy fashion colors, they are all ready to serve your needs.
APOHAIR full lace wigs are the easiest way for you to reach a gorgeous look than your normal daily one. You can wash the wigs just like your own natural hair. Since the full lace wigs are from 100% Remy hair, they are tangle-free without any shedding.
Therefore, they are ready for you to dye or change in any style as you wish. Using our full wigs will fulfill your dream of having various elegant yet attractive appearances.
About the hair textures for wavy hair, we have natural wavy, body wavy and water body wavy hair.
#2 Hair color and length
Blonde color includes six main shades which are #5Q, #6C, #9C, #12C, #18C and #8H. You can also select the right length of the hair from 16 inches to 30 inches.
Having a lace wig hairstyle is truly a convenient way, especially when you lack confidence and in rush. Try it now to cover all the flaws that you might have and have a chance to be yourself again. So if you're planning to get a set of realistic wigs, make sure to visit our website to get the best quality and the best advice to choose your own hair.